Software.org Celebrates Its First Year
April 09, 2018
We celebrated our first anniversary this week – and what a year it was. Take a look at all the ways we're working to educate policymakers and society about software's impact and prepare the workforce for the future.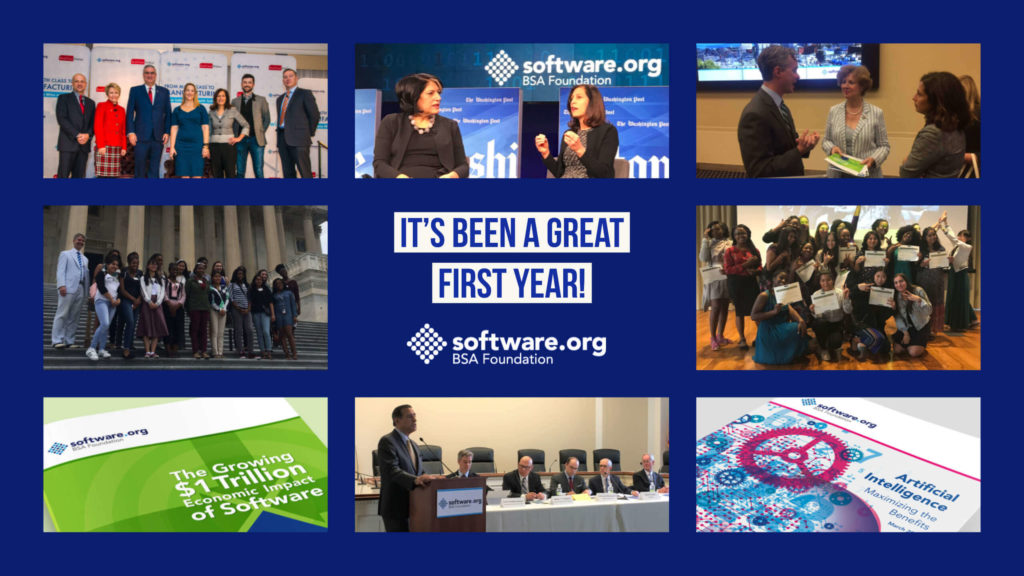 Reports and Issue Briefs
Software.org conducts original research and in-depth writing to explain new technologies, highlight software's role in different industries, and explain the importance of proper policies.
Events
Software.org hosts events that celebrate software's impact on our lives, our society, and our economy.
We're also proud to sponsor a Girls Who Code Summer Immersion Program in DC, where we help teach high school girls to code and introduce them to women leaders and policymakers in tech.
We are already hard at work on our second year of accomplishments, and we are looking forward to many more to come.
Recent Posts

Chris Hopfensperger
Executive Director, Software.org
As the founding executive director of Software.org, Chris Hopfensperger leads the foundation's efforts to help policymakers and the general public better understand the impact that software has on our lives, our economy, and our society. He also helps translate the foundation's philanthropic and forward-looking agenda into efforts to address key issues facing the software industry.