Software.org focuses on three pillars of work:
Publishing reports and studies and engaging with governments in a dialogue about cutting-edge technologies and innovation-enabling policies.
Partnering with leading organizations to empower and expand the technological workforce of tomorrow.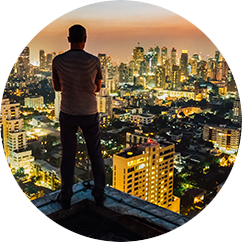 Preparing for the future by supporting diversity, inclusion, and economic opportunity for all.
In addition to highlighting the next generation of technologies, Software.org will work to develop the next-generation technological workforce.
This is important because nearly 500,000 computing jobs in the United States remain unfilled today while American universities only produce about 43,000 computer science graduates each year.
Software.org partners with organizations that share our commitment to supporting and expanding efforts to attract girls and other underrepresented groups to take up computer science careers.
Software.org conducts original research and in-depth writing with several aims:
COVID-19 Vaccine Distribution Puts Spotlight on Blockchain Benefits
Blockchain technology can be used to support immunization efforts.