The Growing
€1 Trillion
Economic Impact
of Software
The Findings: At a Glance   
What's Changed Since 2014
The software industry was responsible for €1 trillion of total EU value-added GDP in 2016, an increase of 9.9 percent over 2014.
The industry supported 12.7 million jobs across the EU, up from 11.6 million in 2014.
The total direct wages paid by the software industry for all 28 EU member states grew to €162.1 billion from €139.2 billion in 2014, an increase of 16.4 percent.
The UK, Germany, and France contribute 63 percent of total EU direct software industry value-added GDP. But things are changing: during 2014–2016, the UK was the only one of these three countries that increased market share in the EU software industry. That's because smaller countries such as Sweden and Poland are grabbing a bigger piece of the software pie.
Europe's digital frontrunners are performing brilliantly
The direct value-added GDP contribution from Sweden's software industry grew 43.9 percent between 2014 and 2016. But the sector is also driving growth in countries where the economic situation has been tougher in recent years: Italy saw an increase in the direct value-added GDP impact of 12.7 percent during this period.
The industry's R&D expenditure varies greatly between countries
Germany and the UK saw just under €3 billion and €2.4 billion, respectively, in 2015. Of the seven markets studied, Poland was home to least spending on R&D activity within the software industry — just €250.5 million in 2015.
There's a huge range of roles within the industry
Across Europe, 85.2 percent of software industry jobs are in computer programming, consultancy, and related activities. Software publishing contributed 3.6 percent of jobs; 11.2 percent were in data processing, hosting, and related activities.
And within those roles, there's a range of responsibility levels
Interestingly, while Sweden's software industry is larger than Poland's in terms of value-added GDP, Poland's software sector employs more people than Sweden's.
A Day in the Life of Software
Software improves our lives, but its impact can be hard to quantify. Although the EIU figures reflect the industry's huge economic impact, how does it affect our everyday lives? Most people now carry a smartphone, accessing apps that inform, entertain, and even track health.
In addition, large-scale software solutions used by governments, corporations, and others play a huge role in making our days more comfortable and efficient. Perhaps the best way to describe it is through a day in the life of software. Let's consider how it affects a European MRI specialist who's travelling to Milan for a conference.
Autodesk's Building Information Modelling system combined 3D scanning, a cloud service for remote teams, and centuries of Dutch engineering prowess to ensure the plan was solid before work started on the Velsertunnel renovation.
Sweden's Berghs School of Communication uses Salesforce to manage their database to offer each student a more personalised learning experience — wherever they are. Software has helped them win "School of the Year" at the Cannes Lion Awards multiple times.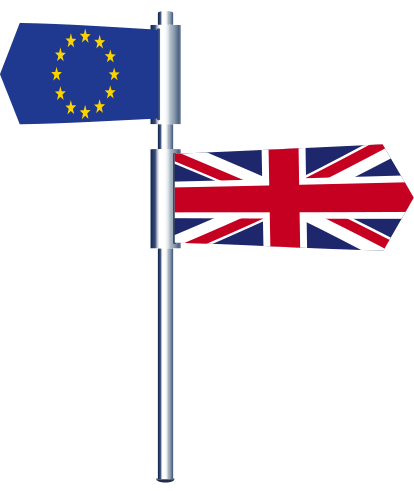 What does Brexit mean for the EU's software industry?
The UK is home to the Europe's biggest software industry, with a direct value-added GDP contribution of €85.8 billion in 2016 — up 31.5 percent over two years. It employs almost 700,000 people directly and distributed €37.1 billion in wages. Thousands of start-ups took their first steps at London's Silicon Roundabout; Microsoft set up its first research lab outside the US in 1997 in Cambridge, in an area that has become known as Silicon Fen.
But the UK vote to leave the EU has led to a time of uncertainty, with the vision for the UK's future relationship with the EU still being debated at the highest political level.
The UK's positioning as an open economy has helped firms set up and grow there. At the same time, EU membership has made it very attractive to European tech talent, with no visa required to work in the UK.
Although the UK may be leaving, the effect on the software industry remains unclear. Stephen Kelly, CEO of Sage, a British company that supplies cloud-based accounting software to SMEs, told The Times recently that British companies have "just kept calm and carried on and grown their business, they haven't been distracted by Brexit."
Whatever the outcome of Brexit talks, the EIU figures show solid growth for the software industry across the EU and the individual countries surveyed. In a world where the power of apps, big data, and AI are changing lives, the industry looks set to continue creating jobs and inventing products regardless of political headwinds.
In 2018, BSA | The Software Alliance commissioned The Economist Intelligence Unit (EIU) to assess the economic impact of the software industry. The EIU collected and analysed the most recent data available from several recognised and reputable sources. These sources included the EIU itself as well as Eurostat.
To estimate the total contributions of the software industry to the EU, French, German, Italian, Dutch, Swedish, Polish, and UK economies, the EIU analysed the direct contributions and estimated indirect and induced impacts using various economic multipliers. The economic contribution analysis presented in this paper uses input-output models, which describe the full inter-industry transactions between producers and intermediate and final consumers, to compute multipliers. Multipliers allow for the estimation and isolation of the direct, indirect, and induced contributions of an industry to economic outcomes (e.g., value-added GDP, employment, and wages).
Direct and indirect contributions are estimated using different multipliers:
Direct contributions: The levels of output or employment from the software industry itself.
Indirect impacts: The indirect impacts estimate the inter-industry economic activity resulting from the direct contributions (e.g., purchases of inputs). These indirect impacts look backward at the linkages of the software industry in the economy, and the demands inputs from other sectors, like real estate and other professional services. This demand generates additional output (and jobs) from those sectors that wouldn't exist if it weren't for that software industry demand. As a result, the indirect multipliers estimate this additional output from other industries that is attributable to the software industry.
Induced impacts: Induced impacts take the next step — identifying the additional economic activity supported by spending on goods and services by households whose income was affected by the direct contributions and indirect impacts. The software industry pays its employees but also supports incomes in other sectors, like real estate. These jobs come with additional wage payments, which increase total earnings to people working in these upstream sectors. These people then buy more goods and services, which generate additional demand (and output) across the broader economy. Induced multipliers estimate this additional output from increased general demand due to higher total wages paid to people in the software industry and people in industries that supply to the software industry.
The modern definition of the software industry used in the study reflects recent technological advancements in the software industry — from one that focused on tangible and packaged software products to one that includes software-related services like the cloud-based software as a service (SaaS), cloud storage and computing, mobile app development, and hosting.
As a result, the EIU analysis has defined the EU software industry to include the following software sub-industries:
NACE 582: Software Publishing
NACE 620: Computer programming, consultancy, and related activities
NACE 631: Data processing, hosting, related activities, and web portals
The EIU compiled these data and economic impact assessments using publicly available government data, maintaining full editorial control of the process and using industry standard approaches. Any views or opinions expressed in this document are not necessarily those of The Economist Intelligence Unit.