Every day, software unlocks new insights from the world around us and brings to life the devices and services that enrich our lives. And with each innovation, our ability to stay ahead of – and plan for – the future becomes more challenging.
Read More
Publishing reports and studies and engaging with governments in a dialogue about cutting-edge technologies and innovation-enabling policies.
Partnering with leading organizations to empower and expand the technological workforce of tomorrow.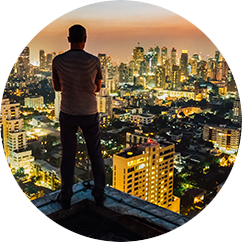 Preparing for the future by supporting diversity, inclusion, and economic opportunity for all.