Coding for a Cause: The Girls Who Code Congressional Hackathon
On July 24, the Software.org and AT&T classrooms gathered for their second co-hosted hackathon. The day began at AT&T's DC Forum, where the girls spent the morning coding and putting together presentations with help from the data firm Quorum to highlight state- and district-level trends. For example, some of the projects focused on the number of women on tech-related state committees, the number of women who cosponsor legislation by category, or the number of bills that mention college affordability.
Then they headed to Capitol Hill to present their findings to Members of Congress, including Representatives Eric Swalwell (D-CA), Debbie Wasserman Schultz (D-FL), and Alma Adams (D-NC), and representatives from the offices of Congresswomen Susan Brooks (R-IN) and Lois Frankel (D-FL).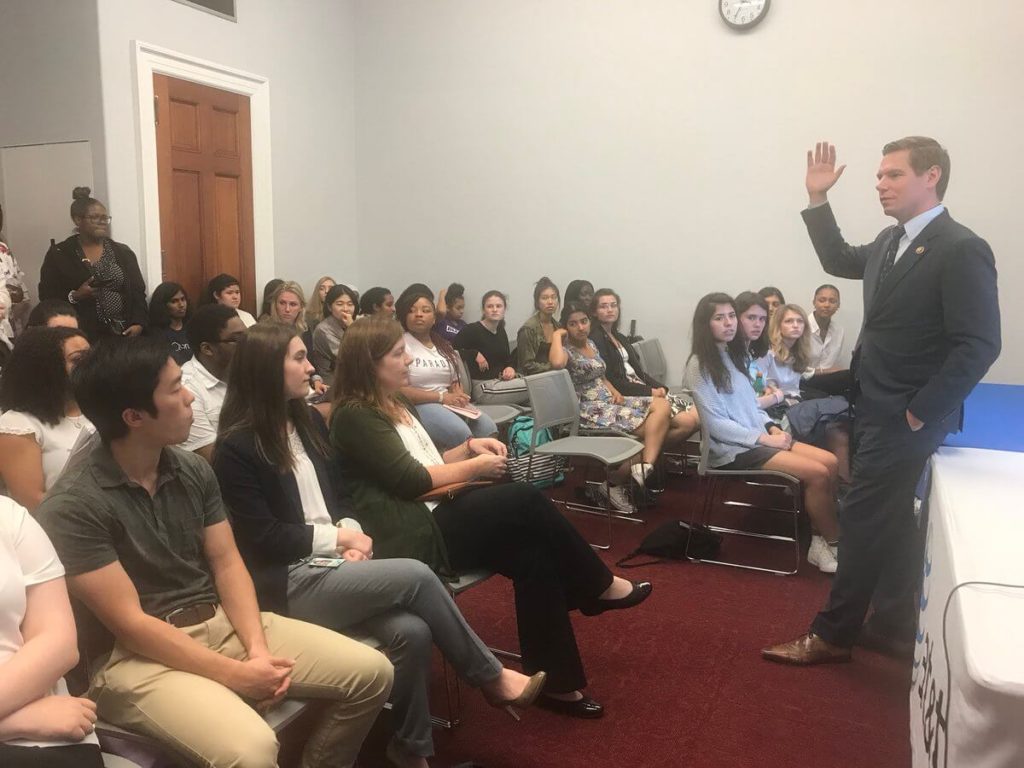 "Women are innovators and creators," Congresswoman Adams told our class. "Your gender does not impact your ability to think and be creative." Representative Swalwell agreed. "I hope you invent you invent things that we've never even heard of," he said. "Thank you, Software.org, for enabling the next generation!"